Baltimore Blast goalkeeper William Vanzela stopped by St. Paul's Pre & Lower School to tell his story and speak to students about his journey of becoming a professional soccer player.
Growing up in Brazil, soccer was all William Vanzela knew. At the age of 12, he was invited to attend and play at an academy, about 7 hours away from his home, only able to see his family during Christmas time. "Why am I telling you this? Because I was 12 years old and I had to be away from my family. But, I was ok because I was chasing my dream" Vanzela explained. From there, William moved to Italy where he played in Italy's World Cup-winning National 7v7 team in 2011. In 2012, Vanzela took a chance and moved to America and became part of the Baltimore Blast indoor soccer team, where he began planting his roots and making a name for himself in the indoor world. Vanzela stressed the importance of dedication and fighting for what you love, even if it may be difficult, "I know if any dreams you have, they come with a lot of responsibility, but you have to fight for it. It wasn't easy but I was fighting for my position to become a better soccer player to provide for my family. I worked hard, but I was also very blessed with a gift from God to perform. Everything I have and everything I got, came from soccer." William started providing for his family at an early age and was even able to send both of his sisters to college.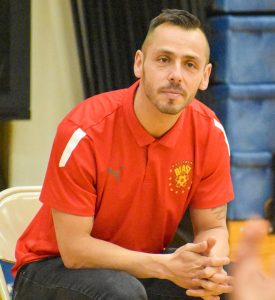 When asked by a student what he likes most about playing, William got very candid with the class and told them that "it's fun, but it's not easy. Goalkeepers have a lot of responsibility, because no matter what happens, at the end of the day, if your team gets scored on the goalie gets the blame. But, you get used to having that responsibility and if you love it enough, it's just the adrenaline and the fun of being under pressure- I like the pressure."
This unique mindset and strong work ethic is easily spotted on the field and translates to the drive displayed by his teammates. As captain, Will often reminds his teammates to give every moment their 100% effort, as if it was their last. Vanzela explained that what sets him apart from others is "I spend every minute that I have on the field with my heart. That does not make me perfect, if you come to my games, you will see me make a lot of mistakes- we all do. But, to me, the most important thing is that you do everything with your heart and you try really hard and you put the effort in."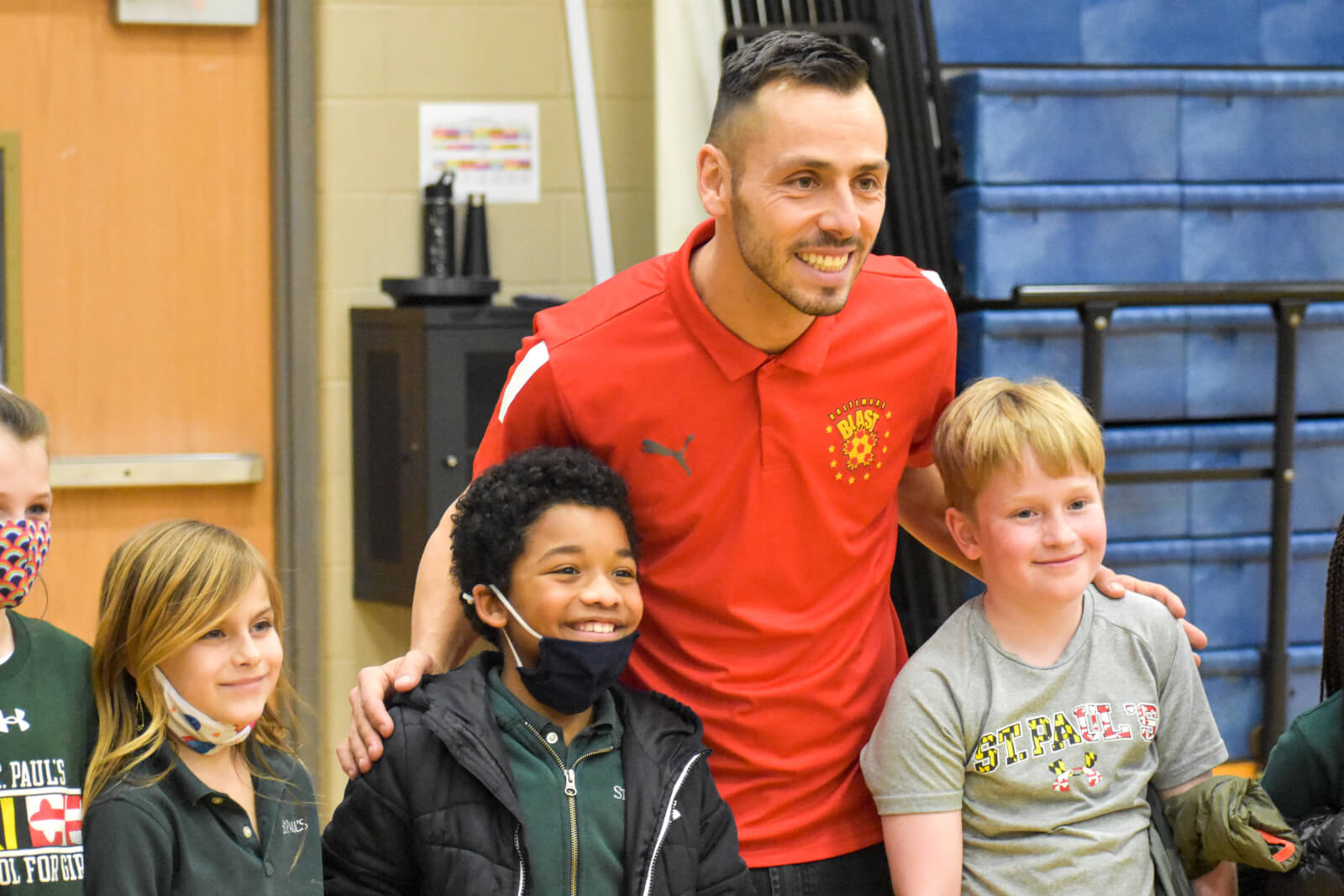 During the group assembly, everyone- from the kids to the teachers- felt inspired by Vanzela's story and motivational words. One faculty member, a long-time Blast fan since 1989, was very eager to ask, "if Kool & the Gang's Celebration still plays after every Blast goal?" to which Vanzela responded "yes, we do and it drives me crazy [laughs]. We tried to ask for a new song, but all the fans said it brings back so many memories- so we won't change it. But, yes, whenever I am driving and hear that playing it always takes me back to a crazy goal celebration with my team, that's for sure." The children all listened intently and were captivated by William's presence. When the teachers put them to the task of recounting specific details from William's story, for a chance to win special Born To Fly and Baltimore Blast merch, they rose to the challenge and knew everything; from all the languages he speaks (in alphabetical order!), to who inspires him the most, all the way to the exact year he moved to Baltimore!
William left the students with this final message: "Chase your dreams- nobody can ever tell you not to dream. I don't care what your dream is- please continue to dream and dream big. Any dream can be possible, but you really have to work for it. You have to be patient and you have to understand that a lot of problems will come with your dream but be prepared, and you will accomplish."
Follow along with the Blast on social media for more updates & news about the team!