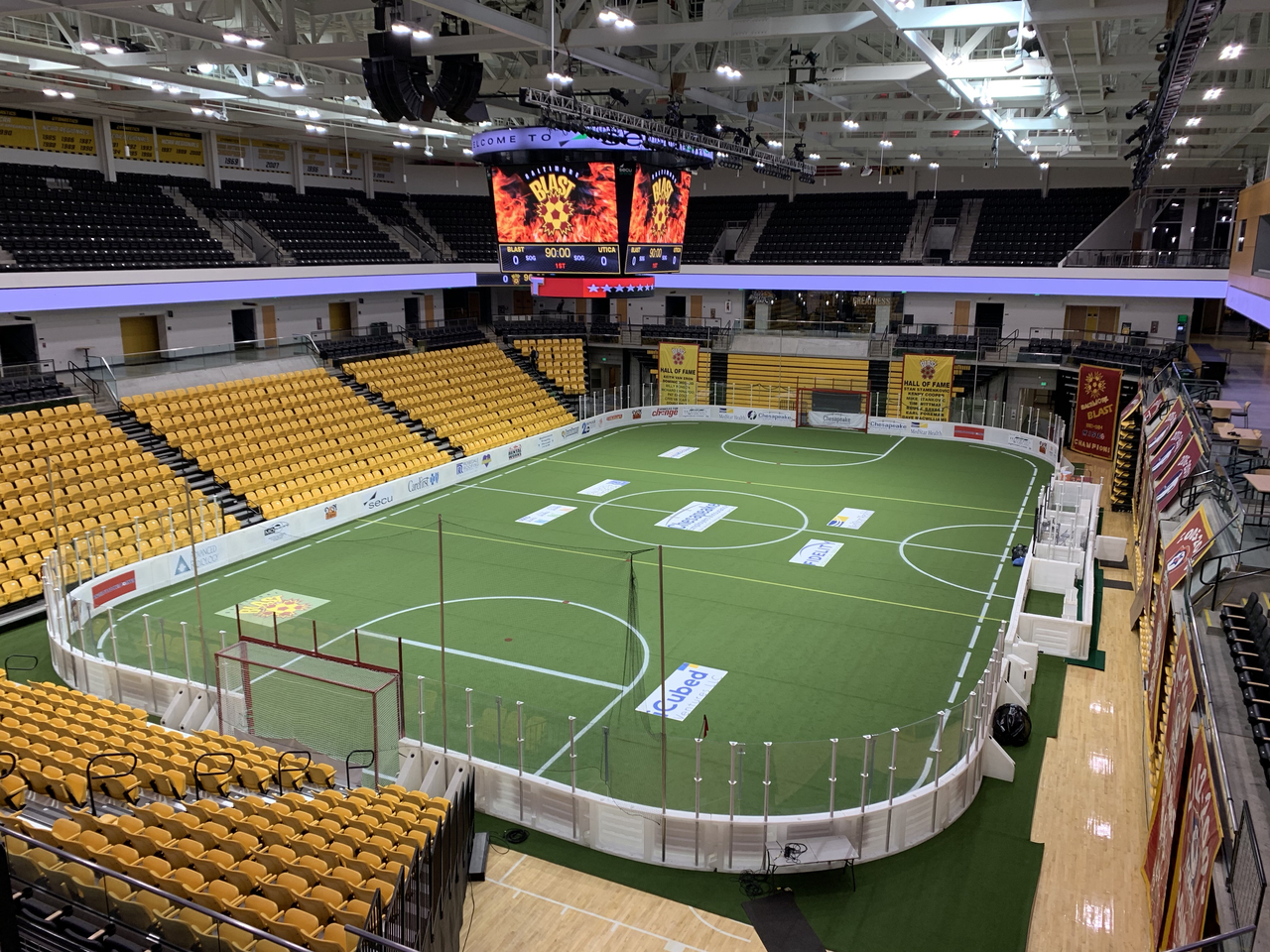 Now you and your team can experience the thrill of a lifetime and play on the Baltimore Blast home turf at SECU Arena.
Field time is available before every game and select halftimes. Turf times are available for all dates until all the time slots are booked.
Pre-Game Time:
Bring your friends and teammates or challenge another team to a showdown on the turf for at least 30-minutes of playing time before a Baltimore Blast home game.

Halftime:
The time slot is limited to 10-minutes of playing time. You will be playing in front of the that night's crowd. Availability is extremely limited and so reserve you spot now

Cost:
Time slots are available for a minimum purchase of 75 tickets.