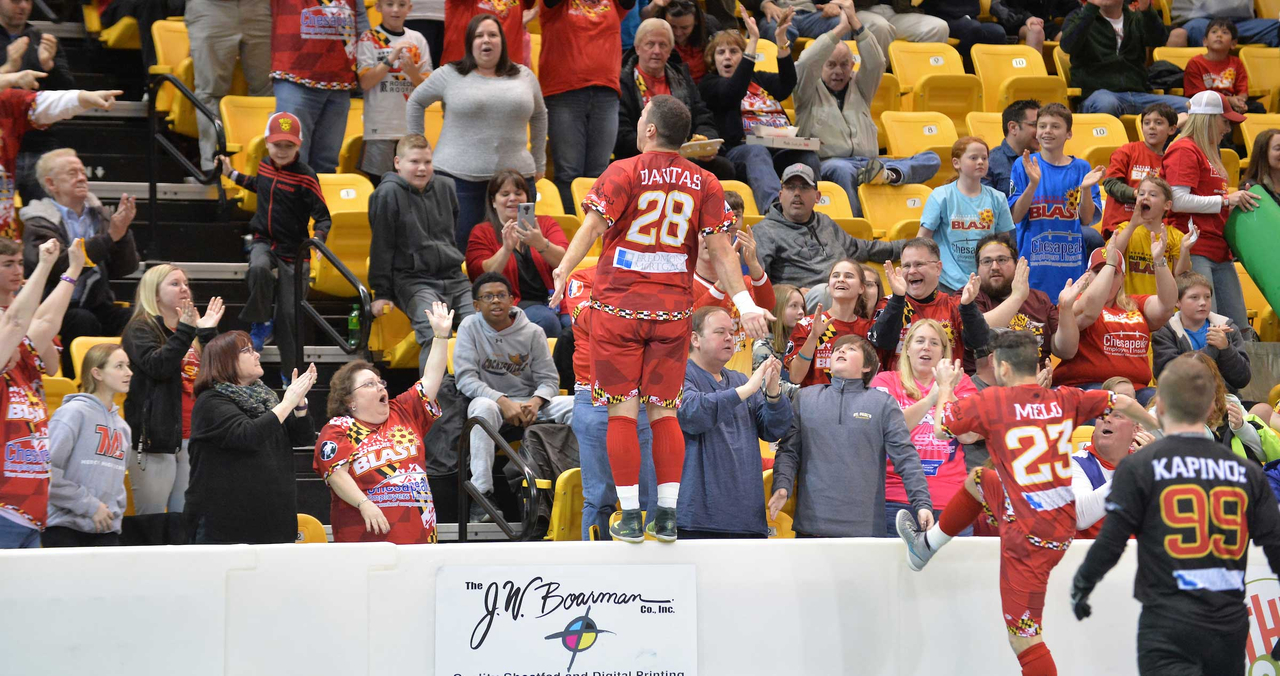 Individual tickets to see the Baltimore Blast are available by filling out the form below, calling the Blast office at 410-732-5278, or by calling TicketMaster at 410-547-SEAT. You can also purchase tickets through TicketMaster online.
Tickets to all Blast games include FREE parking in a safe environment. This year, enjoy improved concessions, too!
Individual tickets for the Baltimore Blast regular season cost $50, $45, $40, $35, or $28, depending on the seating location you choose.
Request Tickets Directly From The Blast
DON'T PAY TICKETMASTER FEES!
Hate paying TicketMaster fees? Buy your tickets directly from The Blast and only pay face value!
You're Saving Approximately
by getting your tickets from
The Blast, instead of TicketMaster
You're Saving Approximately
by getting your tickets from
The Blast, instead of TicketMaster